Two Painters
Elizabeth Ricketson and Richard Gombar
Artistree is thrilled to welcome local artists Elizabeth Ricketson and Richard Gombar to our gallery for a special exhibit! Though Elizabeth and Richard have different painting styles, both painters create pieces that evoke emotion and capture the viewer's attention. This is a colorful and moving exhibit highlighting the beauty, wonder, and power of nature in its many forms.


Opening Reception: July 21 | 5:30-7:30pm

Exhibit Dates: July 21 - August 19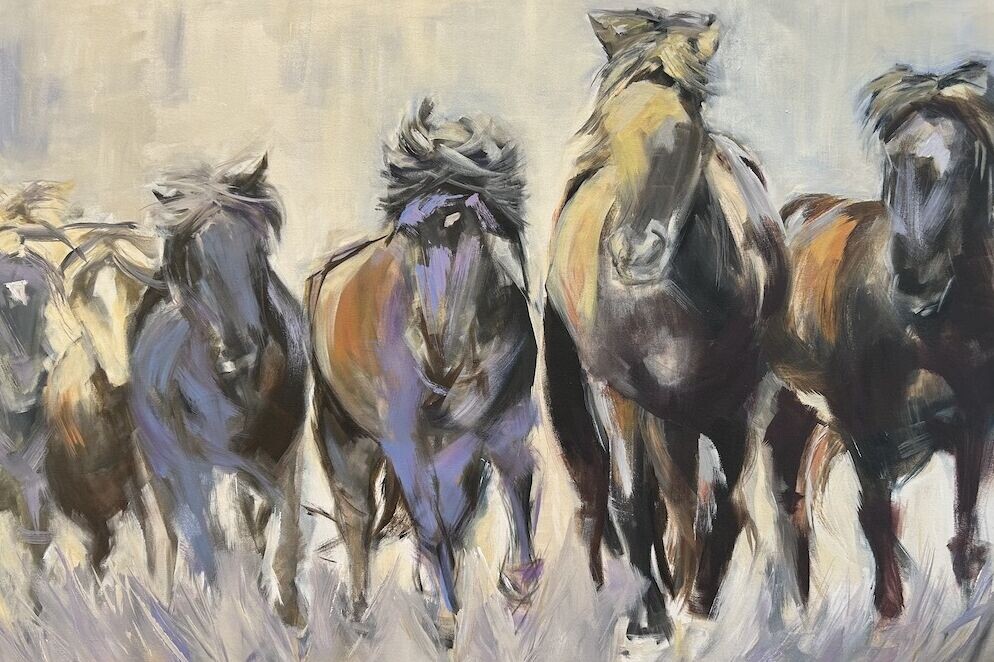 "Run Wild, Run Free" acrylic on canvas by Elizabeth Ricketson
ELIZABETH RICKETSON
Painting and the exploration of color have become a passion in recent years. Exploring abstract expressionism has opened up a whole new way for Elizabeth to develop her paintings and approach to all of her work. Marrying her abstract style with representational themes while describing the usual with unusual color choices has become the definition of her work. She frequently begins each piece with an acrylic wash, manipulating the color and direction which results in the final expression of her under painting. She employs everything from a paper towel to her hands to optimize the final depth of color and subject. Elizabeth works primarily in acrylic and oil.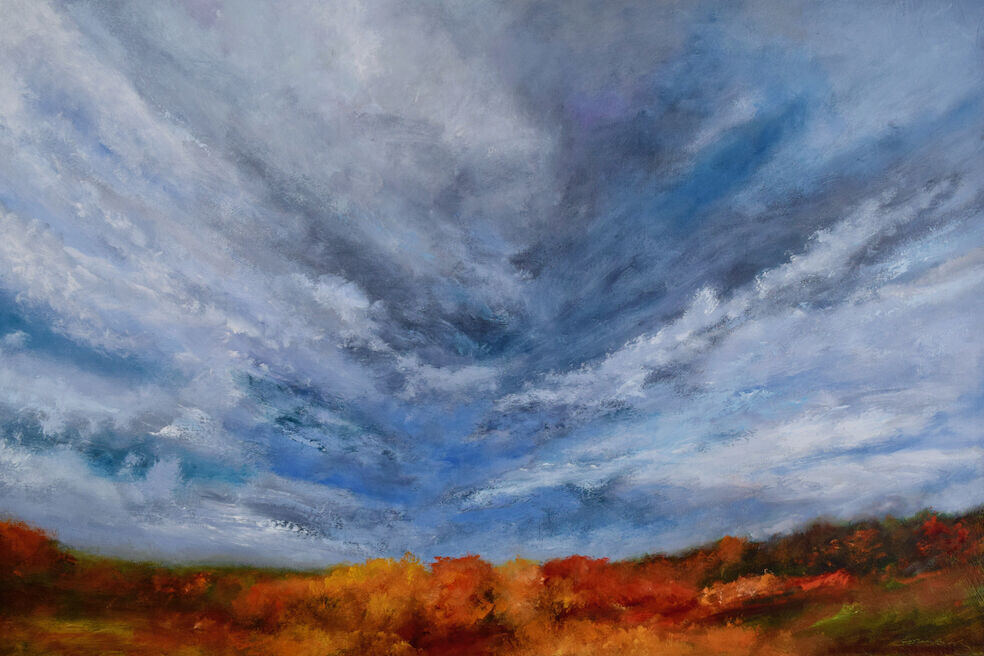 "Winter Soon" oil on canvas by Richard Gombar
RICHARD GOMBAR
Working mainly in oils, pastel, and other mediums, Richard strives to create images that will evoke deep emotions in the viewer. The sense of belonging, of being a part of nature can draw the viewer deeper into the painting, fostering a heartfelt understanding of our world. The landscape of the northeast, especially in the midst of winter where colors are muted and quiet, is subtle and hides itself with ever changing weather. It's moody and fleeting. This is where you'll find Richard, forever searching his surroundings to find something that catches his eye—a clump of trees, a fallow field, or a view of distant hills under gray autumn skies—so that what moves him can become a painting.