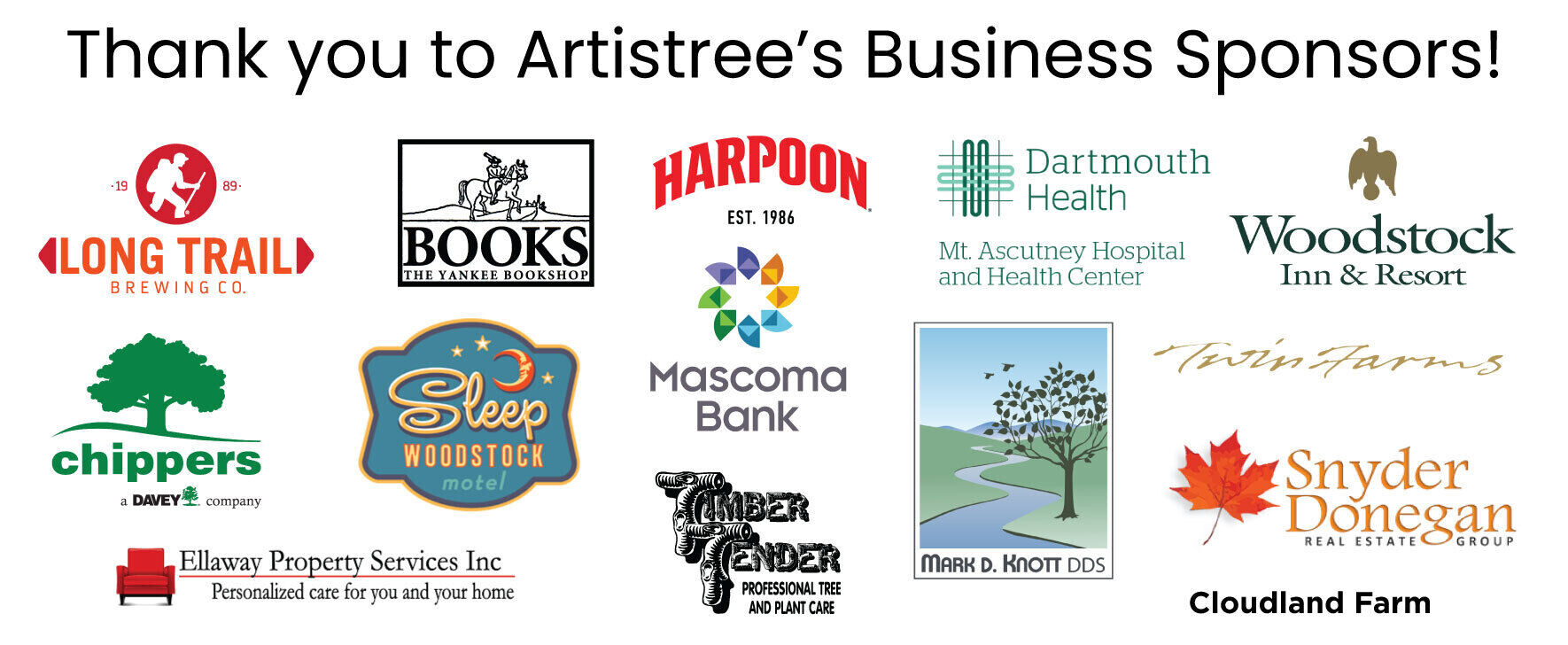 The Artistree Business Sponsorship offers businesses a unique opportunity to demonstrate their support for the visual and performing arts in the Upper Valley of Vermont and New Hampshire and beyond. Artistree Sponsorships help underwrite the cost of delivering accessible programming while providing great visibility in the community. In addition, Artistree Business Sponsors can customize a year of creative experiences for themselves and their employees.

A Mutually-Beneficial Relationship
Artistree sponsors receive public acknowledgement throughout the year. Our exhibits and events are promoted through social media (Facebook, Instagram), newspapers, area list-servs, area event calendars, The Vermont Arts Council website, and other services. We reach our target audiences through email, direct mail, concert & theatre show posters, and theatre production playbills. Artistree has a dedicated web page for each exhibit, concert, and theatre show on a site that receives an average of 4000 unique visitors weekly.
Each year Artistree reaches an audience of thousands:
9000 class & camp registrations
5800 social media followers
5000 digital mail subscribers
2800 direct mail subscribers
2500 concert ticket sales
2000 readers of weekly emails
2000 students & campers
1500 theatre ticket sales
500 gallery visitors
Sponsors also have special opportunities to immerse themselves in the inspiring world of the arts. Join us for VIP Events: curated up-close and personal experiences with Artistree programs and exhibits, such as Gallery Exhibit Previews and Featured Artist/Performer Talks. Visionary Level Sponsors can customize a year of creative experiences for themselves and their employees with Specialized Benefits such as theatre tickets, the use of Artistree facilities, and other exciting options. Let's collaborate on ways to infuse creativity into your own unique business.

Contact Development Manager Karen Rodis to learn more about how you can play a key role in the cultural and economic vitality of the Upper Valley.
development@artistreevt.org or 802.457.3500 ext.115
Sponsor Spotlight
Thank you to Mad Old Nut Productions for being a Visionary Level Artistree Business Sponsor!
We had a chance to catch up with Chairman and CEO Todd Ullman about their work and becoming an Artistree sponsor.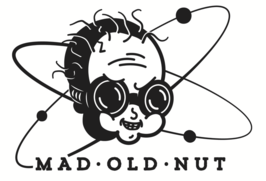 1. Can you tell us a little bit about your company and what you do?
Mad Old Nut is a post production company, which means that the moment the film or digital material is shot and sent off the set, we're in charge of doing all the work necessary for editors to edit, VFX (visual effects) people to do their work, sound people to do their work, and at the end of the day, we take it all back from them and create the final masters that air all over the world on your television set or movie screen (or phone now I guess LOL). Also, fun fact, MAD OLD NUT is an anagram for my name, Todd Ulman. :) I always say that I'm "growing into it".
2. How did you come to learn about Artistree?
Our boys signed up for classes immediately and Angela did many, many pottery sessions. We fell in love with the facility and the people the moment we first stepped foot. I even took a painting class as well as quite a few food classes!!! We just love the dynamic that Artistree offers for adults and children alike. It's just amazing.
3. Why did you decide to become an Artistree Business Sponsor?
Mad Old Nut is always looking to help organizations that stand with our core values, and the diverse cultural offerings that Aritstree provides was something that we felt aligned well with giving back to the communities that we serve. Fun fact, Vermont employs three full-time nuts... one of them is a pretty famous colorist up in Burlington! So, we may have offices in different parts of the country, but we consider VT a core part of our mission and social responsibilities.
4. What would you tell other businesses that may be interested in sponsorship?
There are a lot of sponsorships that are presented to corporations, but what makes Aristree special is that it is a year round, concerted effort that you can hear, see, touch at any time and can be a part of for yourself or your family at any time. A lot of organizations that you might work with could be wonderful, and I'm sure they are, but Artistree provides a window into where your sponsorship goes and the lives it touches in a unique and compelling way simply by virtue of its presence in the community day in and day out.
5. Is there anything else you'd like to add?
WE LOVE YOU ALL!
6. What is the best way for potential clients to connect with you?
Email me at todd@madoldnut.com if you are at all in need of just riffing on post production in general, or if you might need services or whatever you might want to chat about... I'm always here and it's great to hear from filmmakers, especially when they are in your backyard!
Learn more about Mad Old Nut Productions at https://madoldnut.com/