*Please note that any gift certificates purchased between Dec 23 - Jan 2nd, will be mailed to you (or the recipient) after Jan 3rd. If you wish to give them as gifts for the Holidays, please gift a printed copy of your emailed receipt.*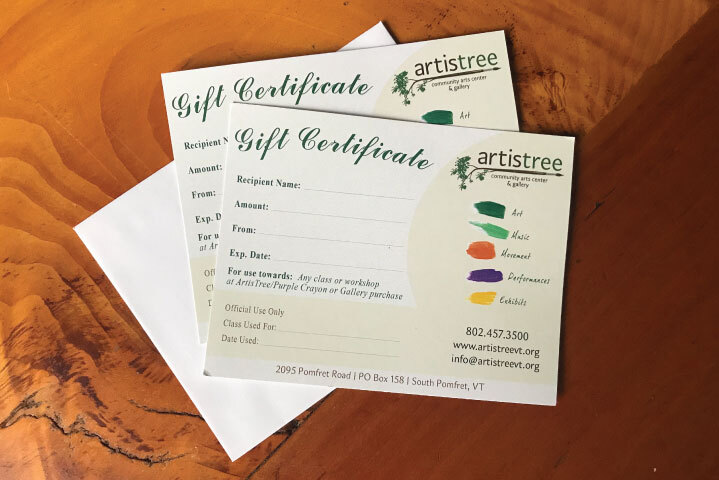 Our gift certificates can be used towards any of our classes, workshops, concerts, performances or gallery purchases.
If you do not see the amount you prefer listed below, please feel free to combine amounts in your cart or call/email us. Please be sure to let us know via email if purchased amounts are to be combined.
If you would like your gift certificate mailed to a specific recipient (other than the purchaser), please email the shipping address to info@artistreevt.org.