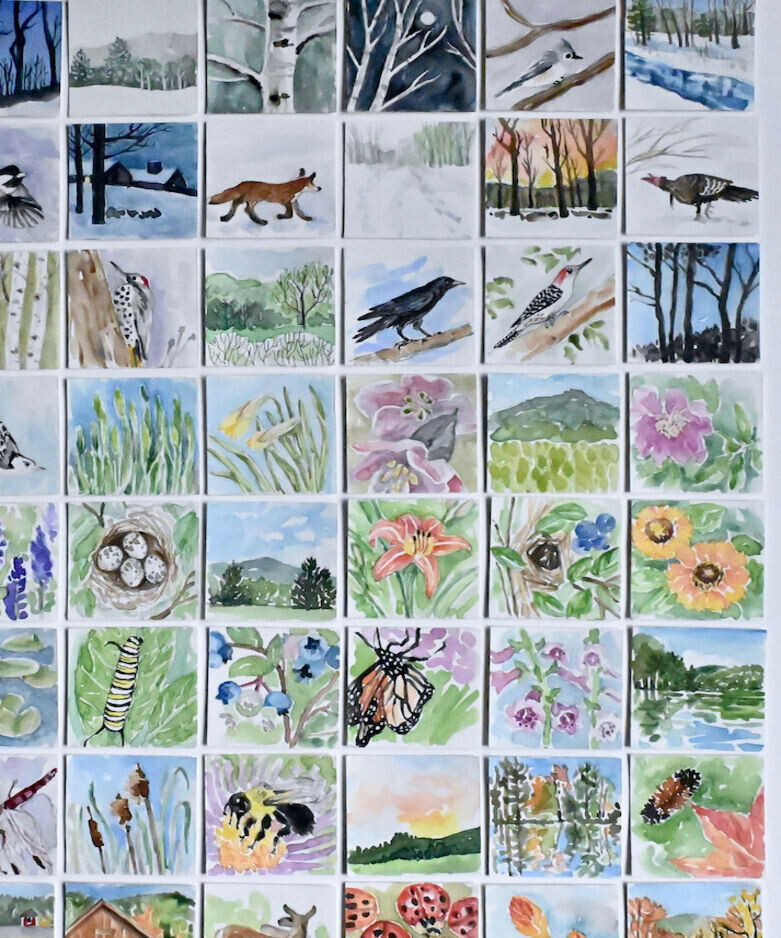 a watercolor every day by Jennifer Danly
January 13 - February 11
Artistree's Daily Artists is a welcoming and inclusive group of people who resolve to make art every day of the year. Establishing a practice of daily creativity can take many forms, depending on the individual's ideas and media. The group meets monthly to support one another in this goal, and to learn about each other's practice and techniques.
The Daily Artists of 2022 exhibit is the culmination of the group's year of making art. Each exhibitor selects pieces that reflect what they've accomplished during their year of dedication to their art. Come see the results of their dedication!

RESCHEDULED: Opening reception Friday, January 20, 5:00-7:00 pm.
Gallery winter hours
Tues - Sat 10:00-5:00

Closing Reception Potluck Saturday, Feb. 11, 3:00 - 5:00 for current and new Daily Artists.
Interested in the Daily Artists program? Contact exhibits@artistreevt.org for more information. The Daily Artists year begins on February 1, 2023!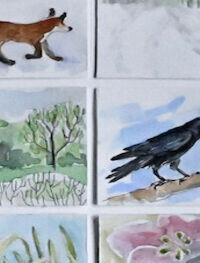 The Daily Artists of 2022
The Daily Artists begin the new year resolving to work on their artwork every day of the year. This exhibit will showcase works they created during 2022 as part of their Daily art practice.
Exhibit Info
January 13 - February 11, 2023
Closing Potluck
February 11 | 3-5pm

Gallery winter hours
Tues - Sat 10:00-5:00