Thank You for Supporting our Benefit!
20th Anniversary Garden Gala
August 26, 2023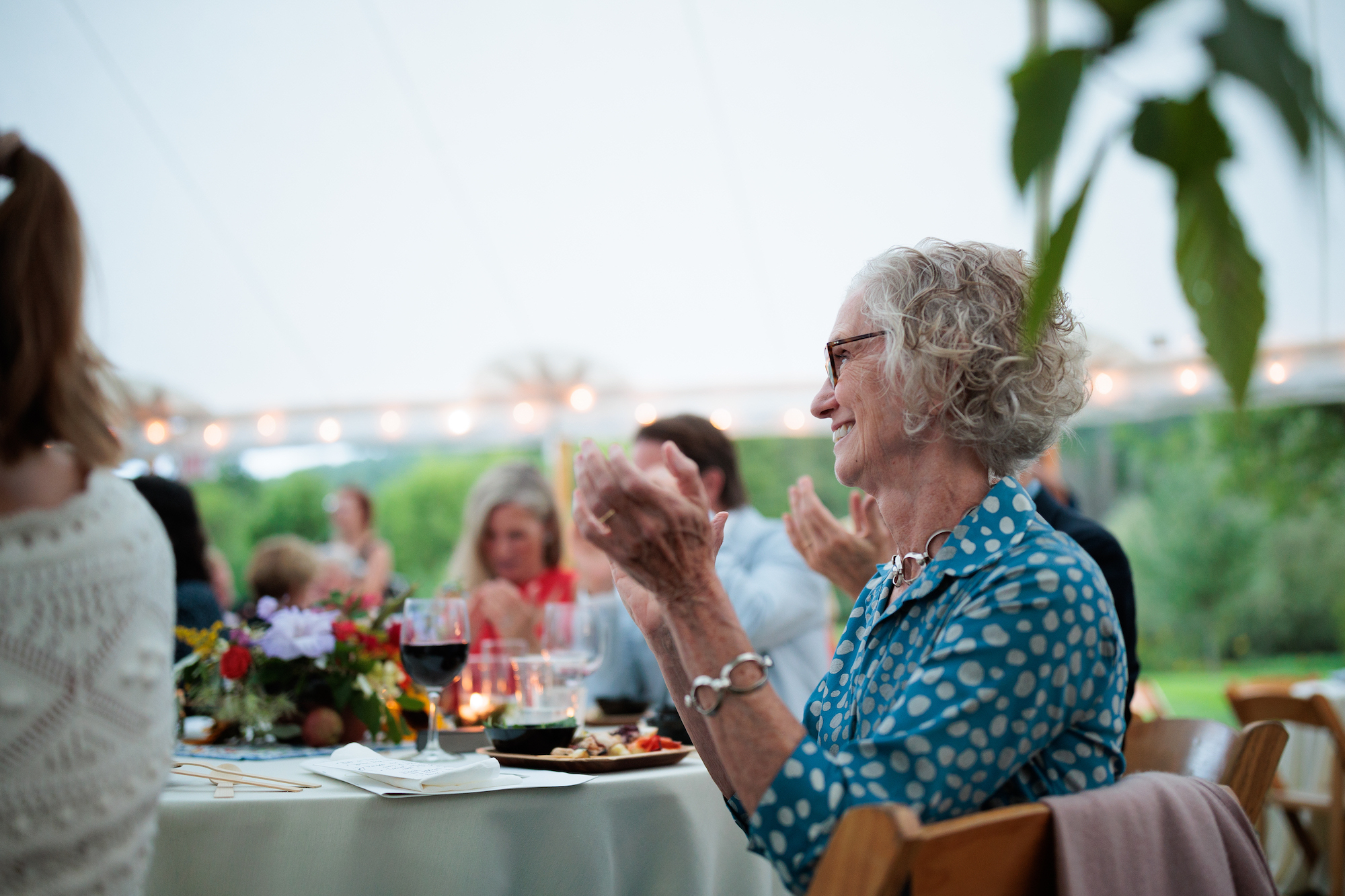 Only hours before the gala, the Artistree staff prepared for the worst as skies opened up and a downpour ensued. In a summer beleaguered with rainy weather, we were certain our outdoor event was doomed.
And then...could it be? At 4 pm, the clouds parted and we were treated to a glorious sunny afternoon. The evening we'd planned was meant to be!
Guests were greeted with twinkle lights, candles, and a bounty of floral arrangements that included live trees and fruits on the vine. Attendees arriving early were treated to a sneak preview of painter Wimby B. Hoyt's gallery exhibit Moments Noticed, and many visitors took the opportunity to meet the artist and his wife, Kathryn Bailey, before gathering for cocktails under the tent.
With everyone in high spirits, the evening's events unfolded with a celebratory program, silent and live auctions, and a paddle raise for the Artistree Scholarship Program. With the goal of sustainability in mind, dinner was sourced from local growers and served on bamboo wares, and guests were invited to take home their own live "Artist-trees" to plant in commemoration of the evening.
During dinner, children from Artistree's summer play Matilda, the Musical Jr. charmed viewers with singing and dancing from the production. Artistree shared our mission, values, accomplishments, and goals for the future through keynote speakers and videos that raised awareness about what we do and what makes Artistree a unique organization: multidisciplinary arts, outreach programs, classes, theater and music performances, a gallery, and so much more. We're grateful to longtime instructor Rae Newell for recounting her special relationship with Artistree over the years, and we deeply thank Doug "H" Heavisides, principal of The Wilder School, for expressing so poignantly just how important arts outreach programs are for children with special needs. Guests ended their evening with dancing to Artistree's own live band featuring Lola Dorsogna, Matthew Robert, and Mark van Gulden on vocals.
It was an incredible night. Together, we raised $36,500 for the Artistree Scholarship Fund and over $48,000 for both on- and off-campus arts programs. This support gives a phenomenal boost to Artistree's work in the community. In addition, ticket purchases enabled Artistree to send an additional $2,520 to The HUB in Woodstock to help flood relief. Thank you to Denise Lyons for representing The HUB at the gala and speaking about their good work.
We want to thank everyone who helped make our Garden Gala benefit such a huge success. Special thanks to our gala sponsors for underwriting the event and to all the attendees for their generous support. We are humbled and thrilled with the outpouring of support.
Our silent auction will remain live online until September 30. Even if you didn't attend the gala, you can support our fundraiser! Proceeds from the online auction also directly benefit Artistree's work in the community. To view our online silent auction, click here.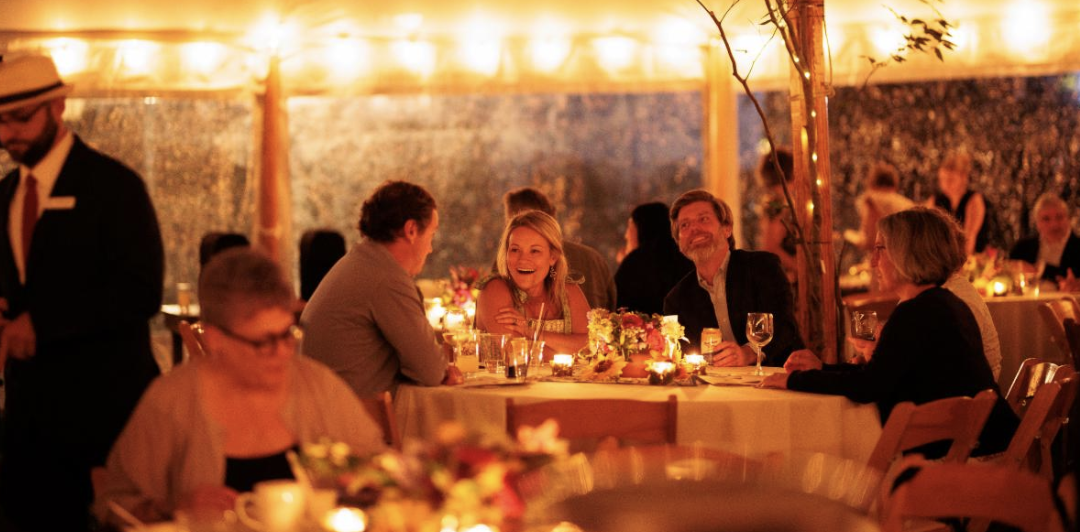 View our photos and slideshow below...and check out even more photos HERE!