February featured artist Amanda Ann Palmer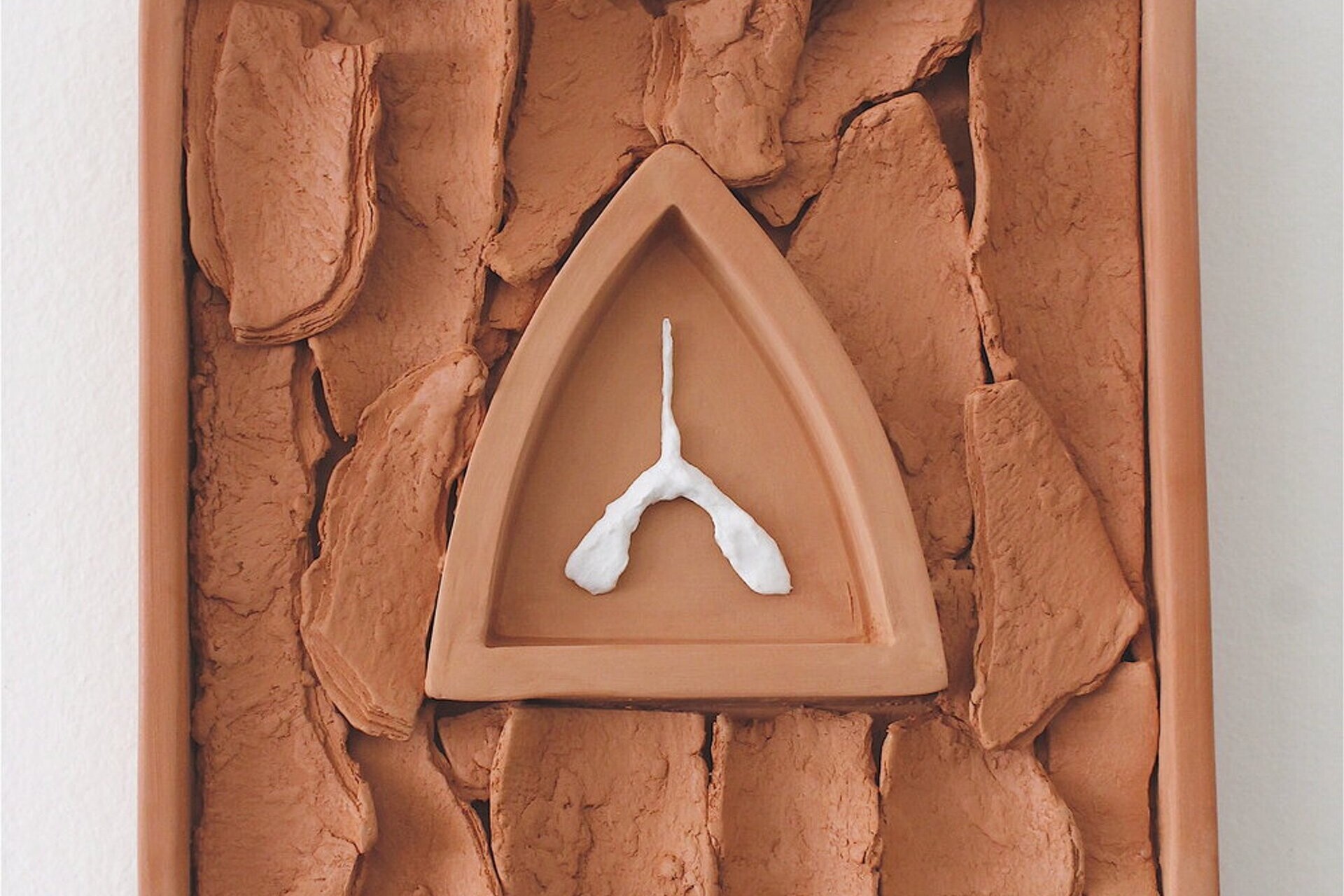 The first time I saw one of Amanda Ann's pieces was in the Artistree gallery, and I nearly cried, it was so exquisite. "Maple Reliquary" was made from red earthenware to resemble the bark of a maple tree, while inside, a fragile porcelain seed pod was enshrined. I thought of childhood memories of the "helicopters" fluttering to the ground, while also recognizing the fragility of nature that the piece embodies.
Just like everything Amanda Ann makes, the piece is thoughtfully designed and perfectly crafted. (The back of this piece is as carefully constructed as the front.) Whether she's making functional ware or sculptural work, her ceramics are notable for their precise execution, attention to detail, and beauty of form.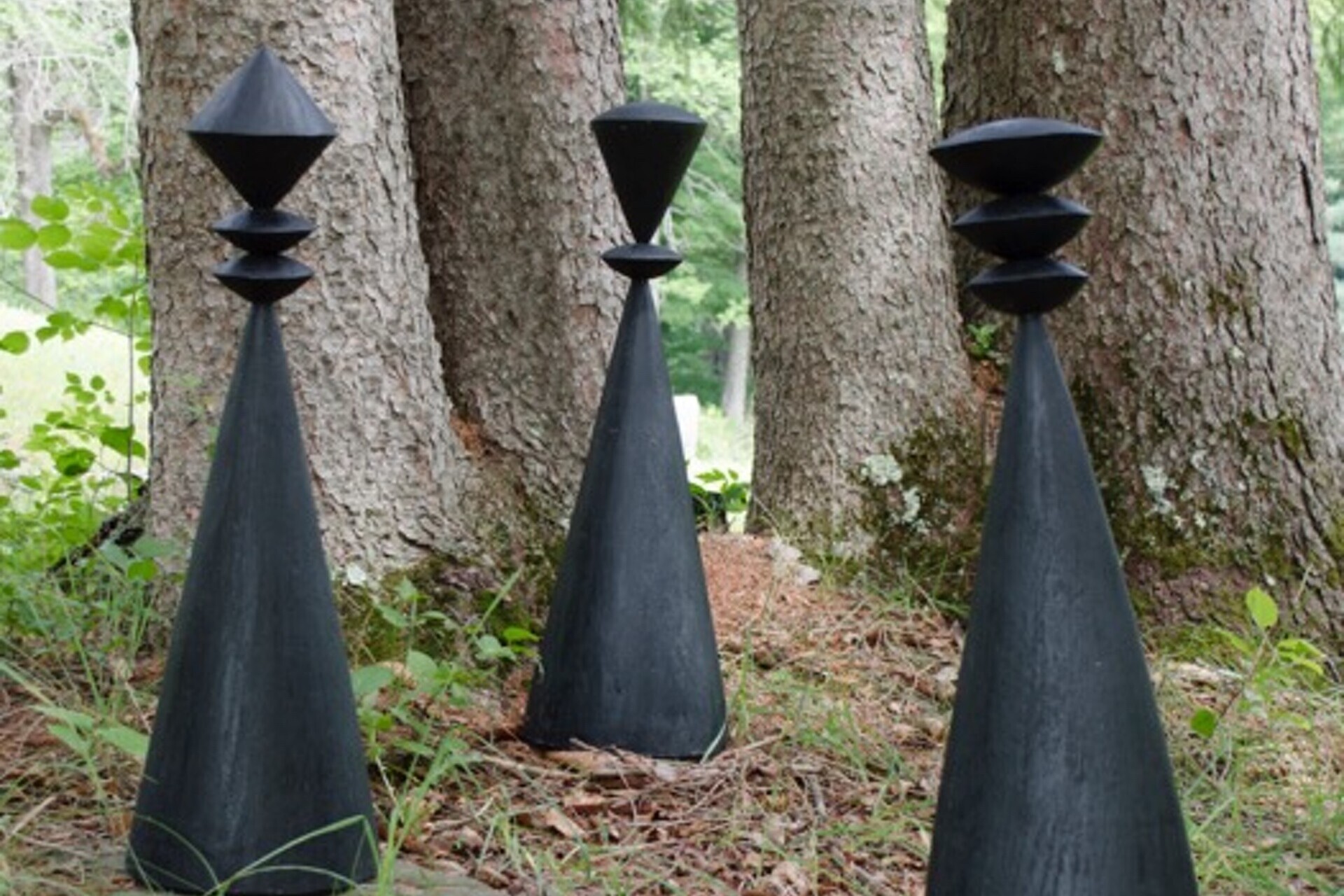 Amanda Ann grew up in Alabama and earned her BFA with a concentration in ceramics from Jacksonville State University in her former home state. She is a full-time ceramic artist now, continuing to hone her craft in her home studio here in Vermont.
Image: Three Sisters Cairns - earthenware
"I have called this series cairns - a structure built to mark one's path... (They) are composed of softened geometric shapes. As I acquaint myself with the forms that emerge, they are familiar to me. We've met before. In my somatic awareness I recognize a kindred spirit. I've erected shrines to the Divine Feminine."
-Amanda Ann Palmer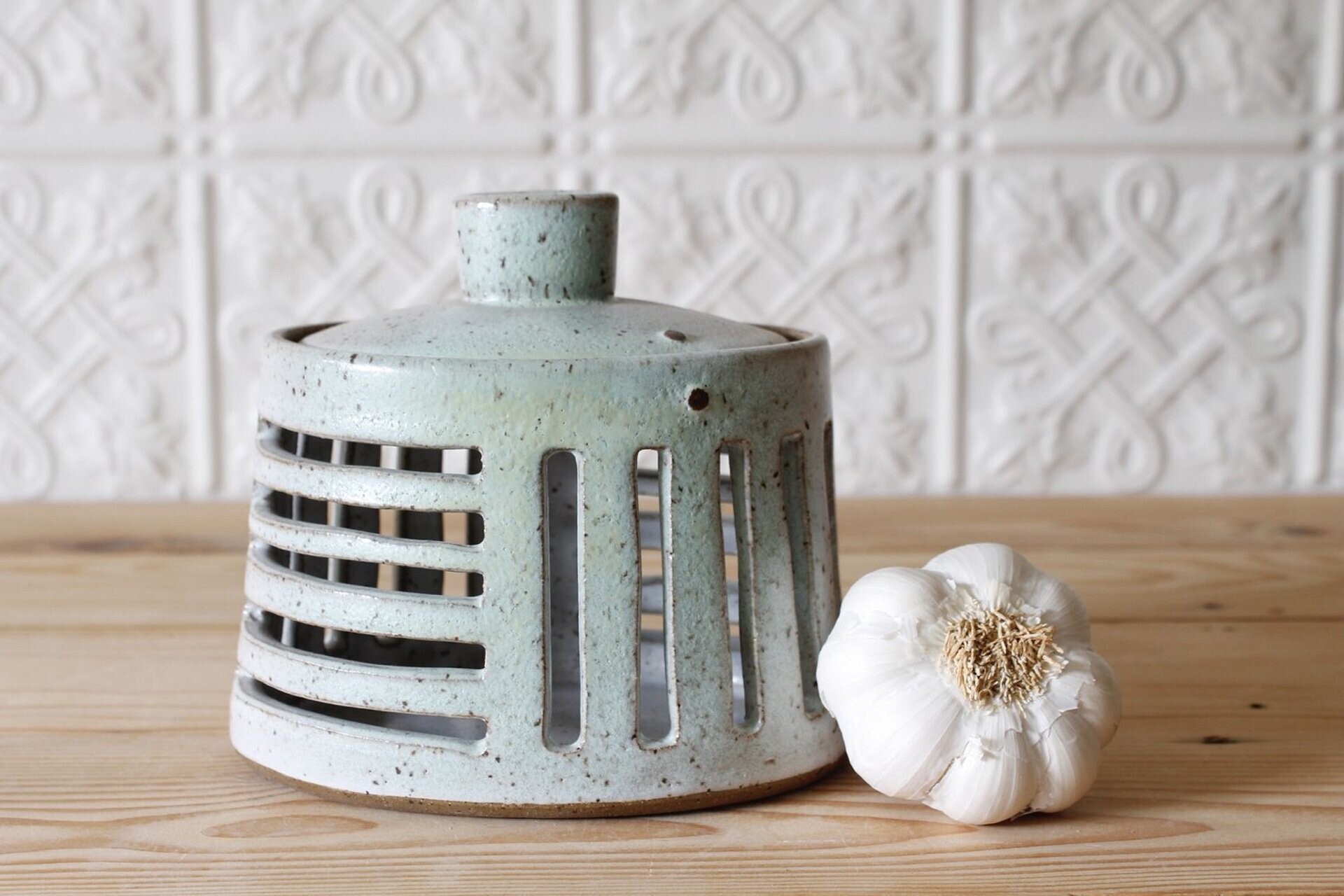 But wait! Amanda Ann also makes functional pottery! Her pieces are so thoughtfully executed - the lids fit perfectly, the handles are carefully attached and balanced in the hand, the bottoms are burnished so the pots won't scratch tables. The carved pieces are so clean and smooth, they are the envy of many other potters. She has carefully developed her glazes and applies them not only to enhance the forms but also to survive everyday use.
http://www.amandaannpalmer.com/
Image: Garlic Box - stoneware, wheel-thrown & carved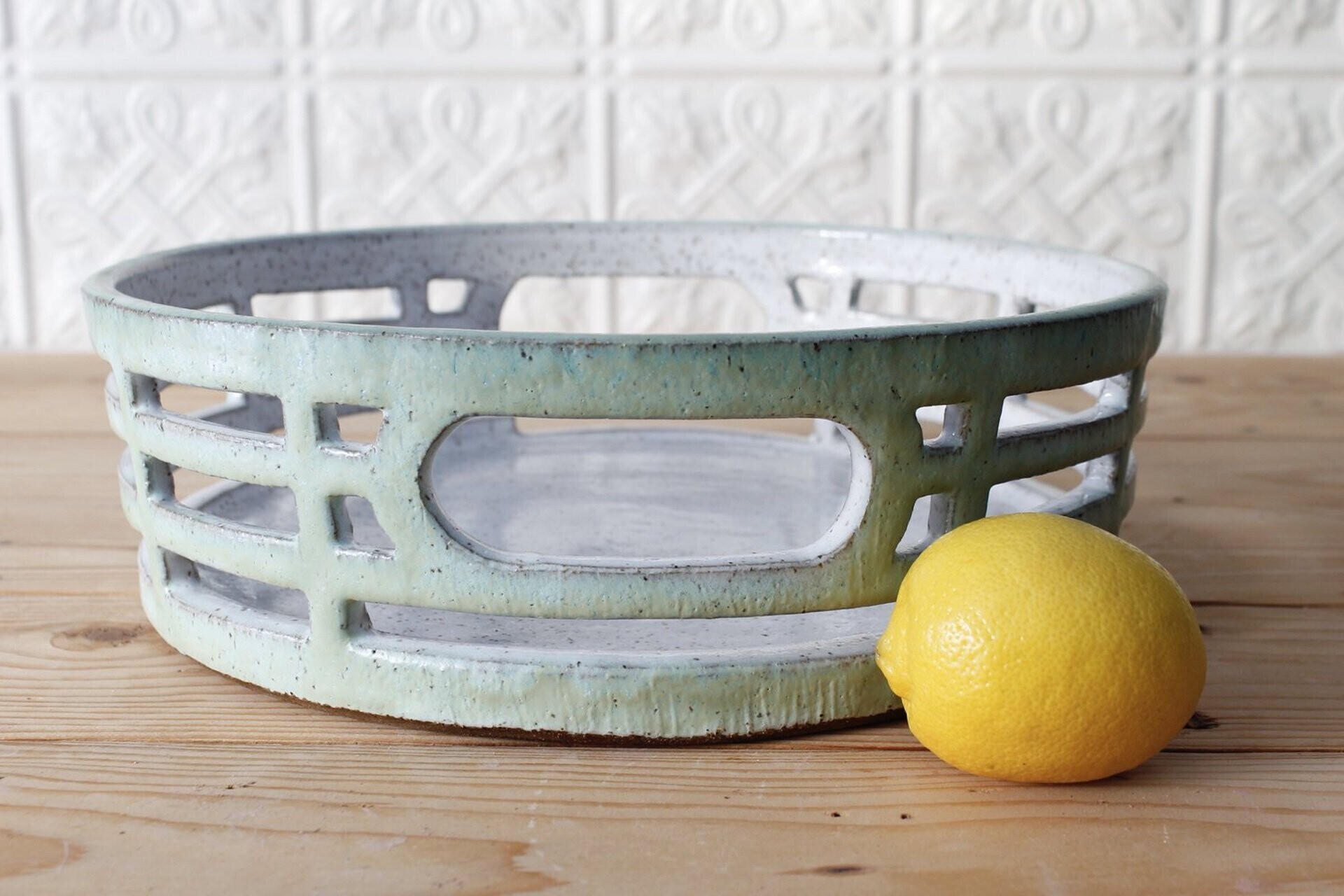 Whether her pieces are wheel-thrown or hand-built, functional or sculptural, stoneware or earthenware, fired in oxidation or reduction, she continues to amaze with the range of her work and her attention to detail throughout the whole ceramic process. To me, she is a "potter's potter"; committed to her craft and a master of her medium. She's always learning, trying new things and developing her skills while retaining the sense of play and delight with clay that's apparent her work.
Image: Fruit Bowl - stoneware, thrown & carved