Instructor Feature: Deborah Goodwin
I grew up in Ohio, then after college moved to Detroit, Chicago, and finally New York City, pursuing a career in apparel design and manufacturing. I met my wonderful husband in Chicago, got married in New York, and gave birth to our older daughter on our 7th anniversary. I have 2 brilliant and beautiful daughters who have been my primary focus, especially after we moved to Vermont 10 years ago. Here is their picture from a couple of years ago.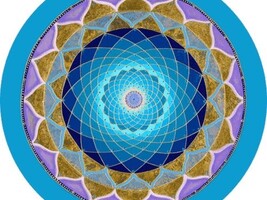 (they have thankfully outgrown this phase!)
I have a BFA in ceramics and sculpture, but I didn't start working with clay again until 3 years ago. My younger daughter took a ceramics section in her art class at WUHS, and declared that, based on the few pots I have from college days that have survived several moves, I wasn't too bad at it and I should make pots again. So I started coming to open studios at Artistree.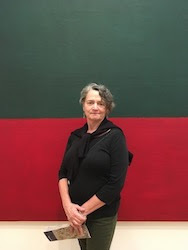 When we moved from NY, we left a 750 sq.ft loft for a huge house and 50+acres, so overcompensating for years of cramped apartments. My favorite part of our house here is the big kitchen, so different from the tiny galley NYC ones I had. I've loved cooking since college,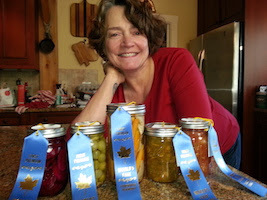 when I was in a dinner club with 5 other students. We each cooked once a week and were very competitive about it. I like to make pottery that is useful in the kitchen and also love making platters and service pieces. Upon moving to VT I wanted to grow my own kitchen garden, and we put in several raised beds for this purpose, but I've since learned that I really can't stand gardening. Instead I get a CSA share and hit the farmer's markets, and I like to make pickles, relishes, and jams. I've won several blue ribbons for my preserves at the Tunbridge State Fair!
Recently I've rediscovered my love of singing. I took piano lessons as a kid, played a pretty bad guitar, and sang in my school's Glee Club and my church choir. I love music, particularly jazz, and last summer got to sing with the chorus at Interplay, where I met the director of the Montpelier Community Gospel Choir and realized how much I enjoy choral singing. So last fall I started singing in the MCGC (I'm an alto), which is not only so fun, but also I'm sure is good for my health and my spirit! I also try to stay healthy by swimming (I was a competitive swimmer when I was younger), although I prefer yoga, especially during the winter when that pool is soooo cold!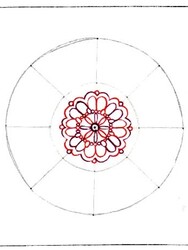 My next exhibit will be opening May 14, 2019 at Studio Place Arts in Barre, VT. Tectonic Plates and Topographic Tiles. Sculptural stoneware for walls or tabletop, inspired by geologic forces and infused with fabric details.
See the full details here: www.studioplacearts.com
Besides ceramics, I also make a line of pillow and cushions, ShapeS© by ShapeShiftas, and a line of bags, totes, and aprons. I learned to sew in middle school and made money in college working in the theater costume department. My favorite holiday is Halloween, although the costumes have become less elaborate over the years.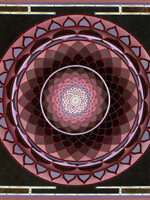 And I continue to try to learn to knit. I started trying to knit during Quaker business meetings (we are still members of 15th St.Friends Meeting in NY), which can go on for hours and hours. I think I am the world's worst knitter,but I did manage to finish this hat.
Peace, Deborah
Yoga Mat Sack by Deb Goodwin Arts