Cinderella takes Center Stage
ACT Jr.'s inaugural youth production brings fun and magic to The Grange Theatre.
Over 80 elementary school students and teachers sit in the Grange Theatre, anxiously awaiting the start of the play. The lights dim and orchestral music starts. When the curtains open to reveal a castle, guards, and ladies in colorful ball gowns, there is an audible gasp from the young audience. Cast members energetically sing out, "The prince is giving a ball!" and we are swept away into the story of Cinderella.

Bibbidi-Bobbidi-Boo!

While it may appear as easy as a fairy godmother waving a wand and presto--a beautiful theatrical production appears, putting on a show takes a major effort. This winter, local children put in six weeks of hard work to present six musical performances of Rodgers and Hammerstein's Cinderella (Youth Edition) from February 16-18, 2023.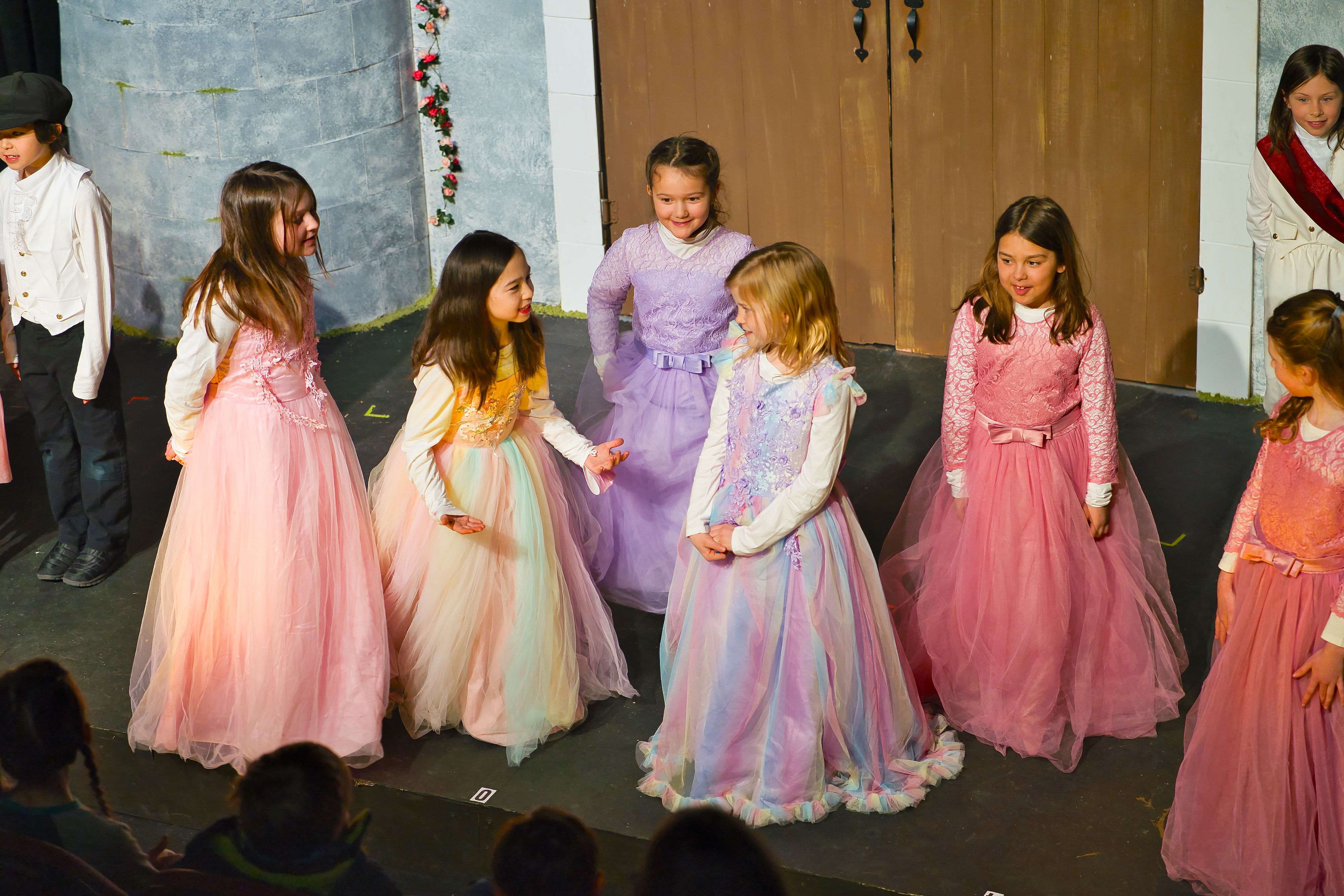 Twenty-four cast members between the ages of eight and fourteen--many of whom had never been on a stage–-and six young crew members transformed the theater into a magical realm where dreams come true. Cinderella was the first show for Artistree Community Theatre Jr., or ACT Jr., a new program bringing the art of theater to youth in our community.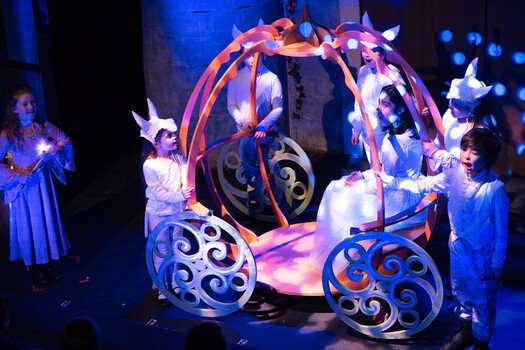 Abbie Levison, Artistree's Theater Educator, ran the Cinderella program. An experienced children's director, Abbie expressed how happy and proud she was of the production process. "Everyone's confidence grew exponentially. A couple of kids were very shy in the beginning. In the end, their lines were getting some of the biggest laughs," Abbie said.
Actors met twice a week after school to build theater skills and learn how to bring their character to life in front of an audience. Children in the stage crew took part in tech classes that met once a week to learn about props, costumes, sets, and lights. On top of having a short 6-week preparation time, unexpected family conflicts resulted in one cast member learning a major role in only six days and another in only two. All of that work–learning lines, practicing costume changes, painting sets–culminated in three school day and three public performances.
At the elementary school shows, teachers remarked on how great it is to be able to bring their classes to performances like Cinderella, especially since the pandemic restricted so many opportunities. "When I was in school, we didn't get to take many field trips to the theater," commented Abbie. "It's great for kids to see their peers–their classmates and siblings–onstage."
Getting children involved in theater, both as participants and viewers, sets the stage (pun intended) for social and emotional development as well as a growing passion for the arts. One cast member's parent stated,

This was our daughter's first experience with 'acting' and we can easily say she is now hooked! She has shifted her desires for upcoming arts classes to theater. It is wonderful to have this offering at Artistree as an introduction and development period prior to the middle/high school offerings at the YOH Theatre.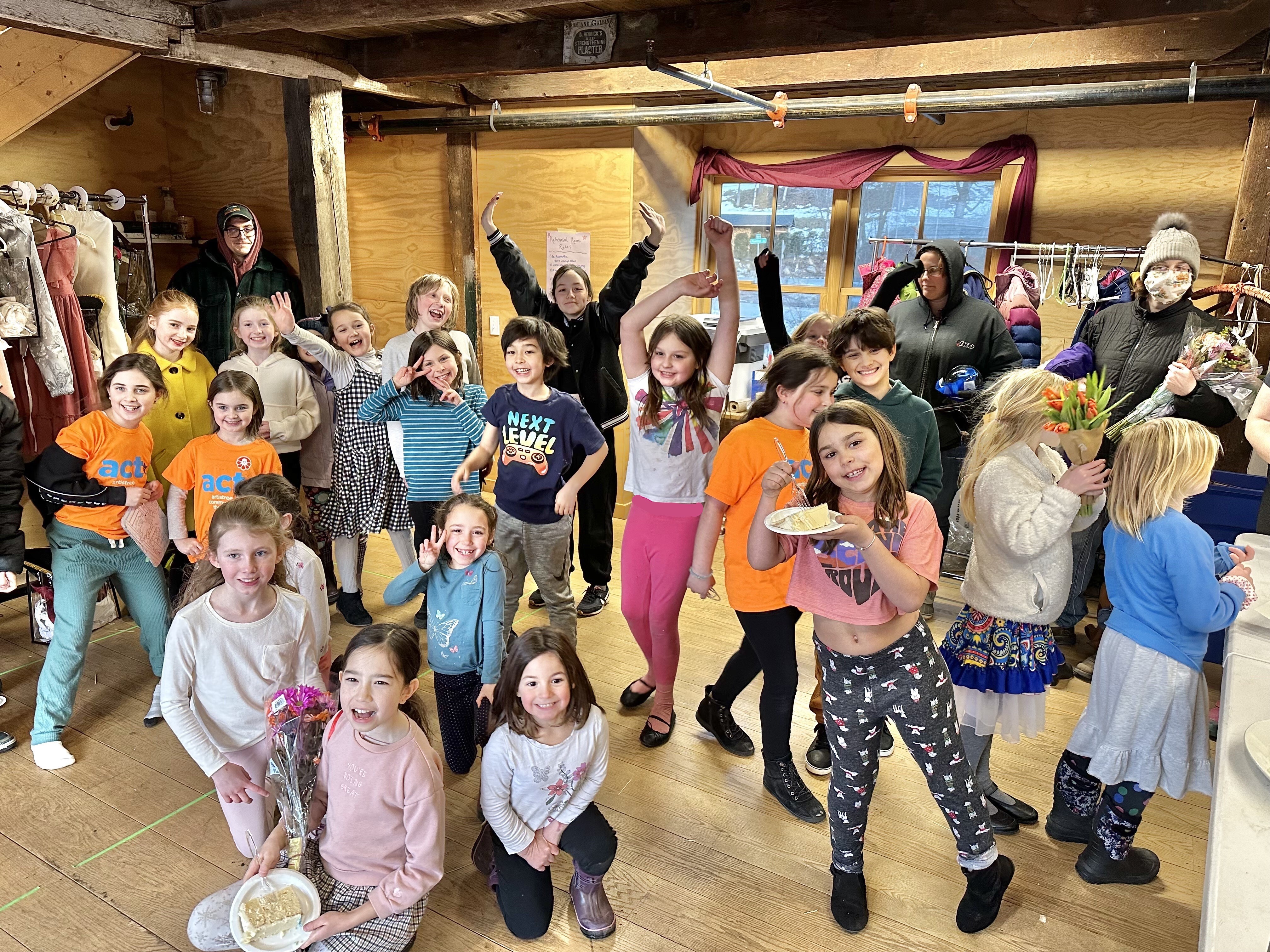 Theater magic is palpable and contagious. When Cinderella's dress transformed into a glittery ball gown in front of a wide-eyed young audience, murmurs raced through the crowd: "How did that happen?" "That's so cool!" Beautiful scenic painting, a glowing fairy godmother, and a golden pumpkin coach created under the guidance of Matthew Robert, Artistree's Technical Director/Interim Artistic Director, added to the fantasy and enchantment.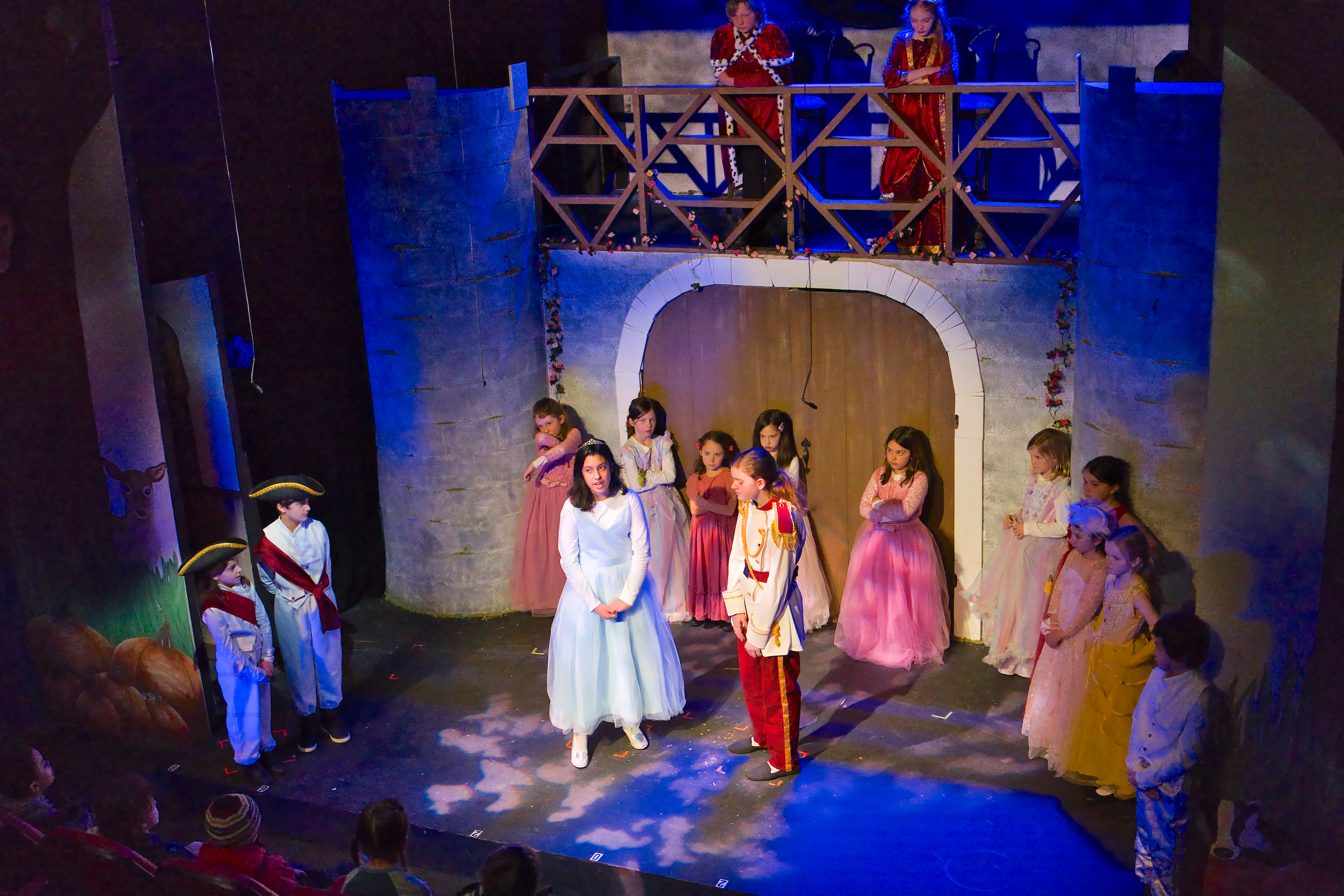 Abbie is looking forward to directing the rest of the 2023 ACT Jr. children's shows and is already figuring out how to create more opportunities like Cinderella. Registration is full for Artistree's next children's theater program, Pure Imagination, which begins on February 28 and ends with a performance on March 30. In July, ACT Jr. will present Shakespeare's A Midsummer Night's Dream. Not surprisingly, many cast and crew members of Cinderella say they are excited for ACT Jr.'s Matilda the Musical Jr. in August.
We're excited, too!
Registration for Matilda the Musical Jr. and A Midsummer Night's Dream opens March 14, 2023 on Artistree's website at https://artistreevt.org/summer...
For more information about ACT Jr., email theatre-educator@artistreevt.org or call 802.457.3500.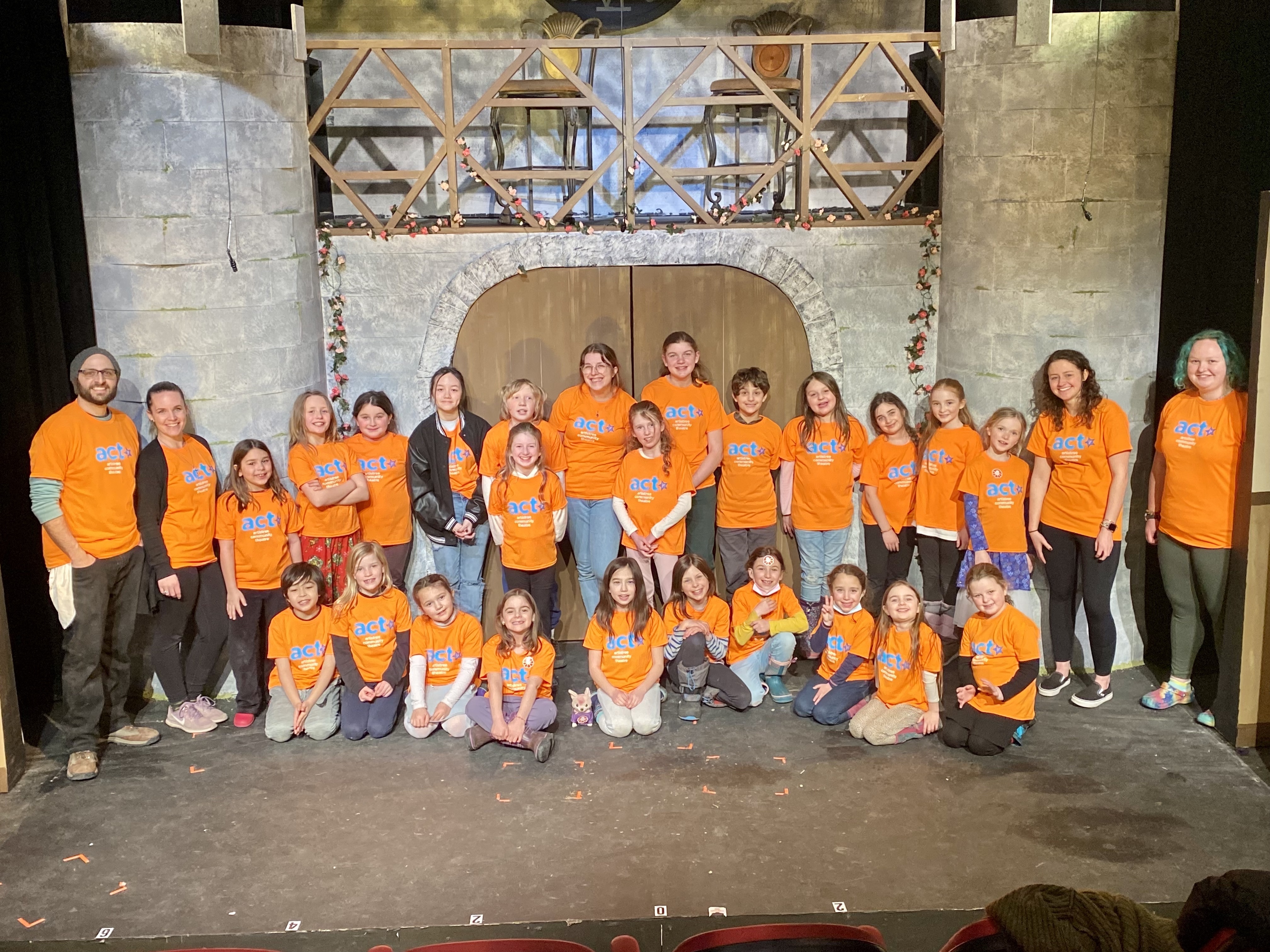 Artistree News post by Karen Rodis, Development Manager
Performance photos credit: Emmy Walden Fox Photography
*Click on photos below to enlarge*