Visit SculptureFest 2020
Visitors and newcomers to the Woodstock area may be surprised to come across an array of outdoor sculptures, next to a farmhouse on the side of a dirt road through the woods. Where horses once grazed is now the site of the annual exhibit, SculptureFest. Here you will find over 50 sculptures in various, outdoors-appropriate media, including wood, metals, ceramic, fiberglass, stone, and Pal Tiya Premium, a type of modelling cement.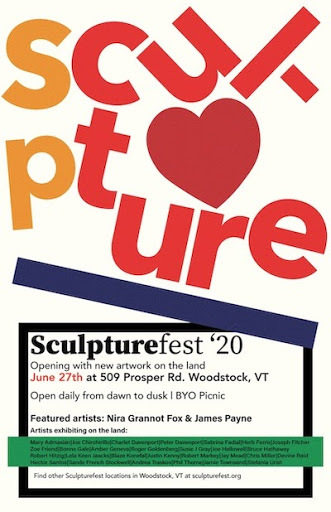 Charlet and Peter Davenport are the producers and hosts of SculptureFest and have been sharing their land and their passion for the arts with the community for nearly 30 years. Charlet, a talented painter and sculptor herself, has mentored countless other artists and sometimes will show their works alongside her own in her studio gallery. She exhibits regularly with Artistree, and her paintings in our current show, "En Plein Air", are a highlight of the exhibit.
There are some 32 artists exhibiting their work in SculptureFest 2020, on over 12 acres. You will see works by Featured Artists Nira Granott and James Payne among the works collected on the land. SculptureFest is open dawn to dusk, and is available for picnics alongside the art. Thanks to Charlet and Peter for sharing their land and this wonderful collection!
You can find SculptureFest at 304 Prosper Road in Woodstock, VT. More information can be found here - www.sculpturefest.org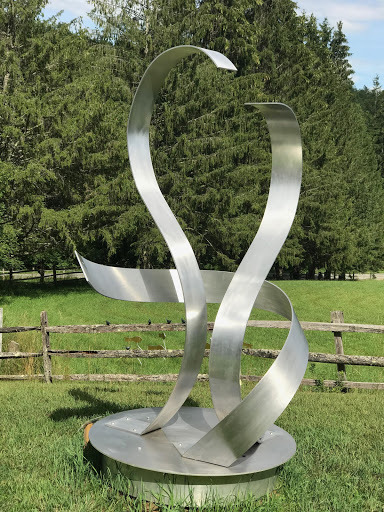 Nira Granott - Love's Embrace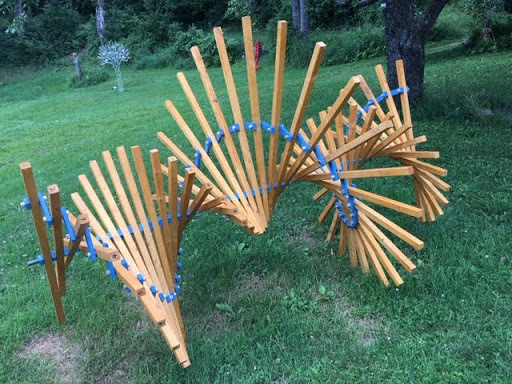 James Payne - Isolation (maquette)
Next Blog Post
What shines through the six comedy sketches is Reno and Weissman's admiration for the playwrights being parodied. The juxtaposition of time, location, and writing style are the comedic thread weaving the scenes together into "madcap hilarity" (Theasy.com).