5 Great Reasons To Try Plein Air Painting

1. Multi-Sensory Experience.
One advantage of painting plein air is that all the senses are engaged. You are essentially making a first-class memory. Sight, smell, sound, and touch are all simultaneously involved. Even if you can't touch the scene, you can feel the breeze, sun, or possibly rain. It is a true 3 dimensional experience, engaging human emotion.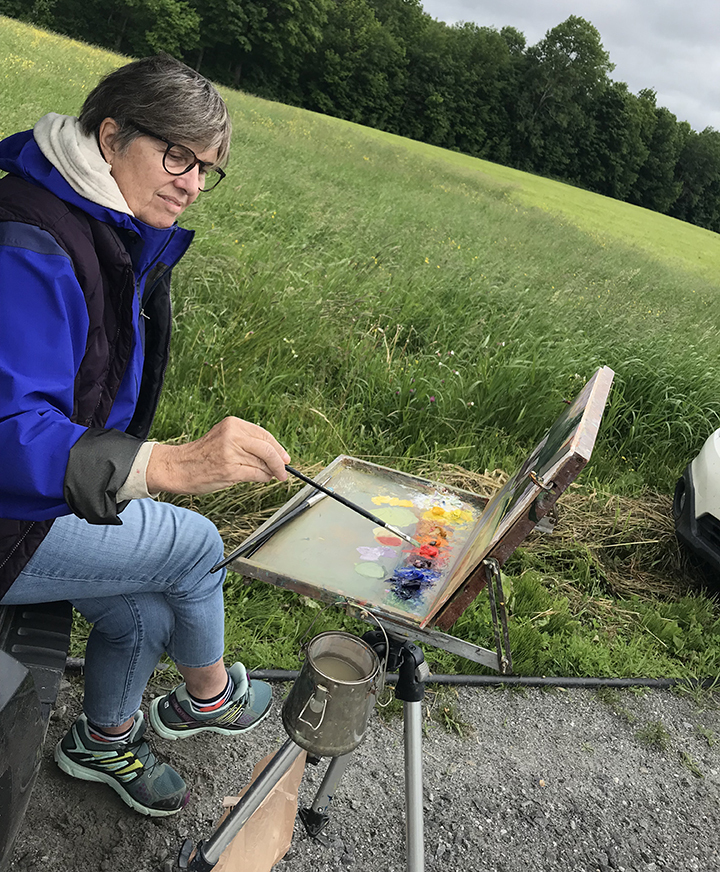 2. Eliminating Distractions.
Once you arrive to your painting destination and get set up there's really nothing to do but paint. There's no nagging housework, no phones or emails to answer, no dogs to let out or social media to grab your attention. Just the great outdoors.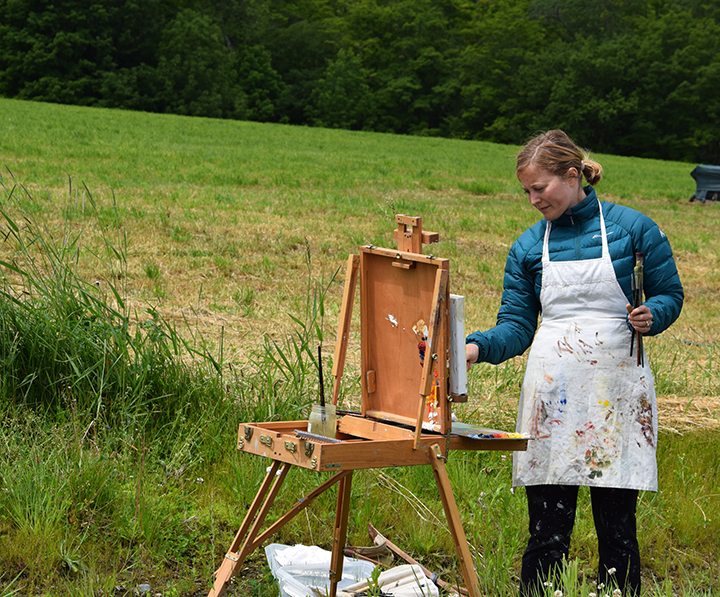 3. The Naked Eye.
Painting en plein air translates the true color of light and shadow. See into darkest dark and discover the color temperature of the brightest bright, while the camera translates those into black holes and white dots. The true scale of the foreground to distant ground is accurate. Wide-angle views with a camera will make the mountains seem more distant and doesn't quite translate the way the eye and mind do.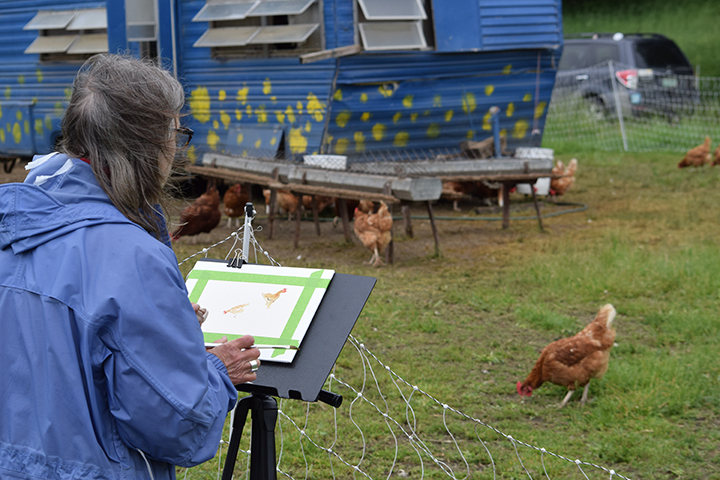 4. Limited time frame.
There is typically a 2-3 hour window of time before the lighting at your scene may change. For this reason Plein air painting may be a challenge for some but it also may teach you how to experiment with new styles and techniques of quick painting. Learn from your fellow Plein Air painters different techniques to capture the scene.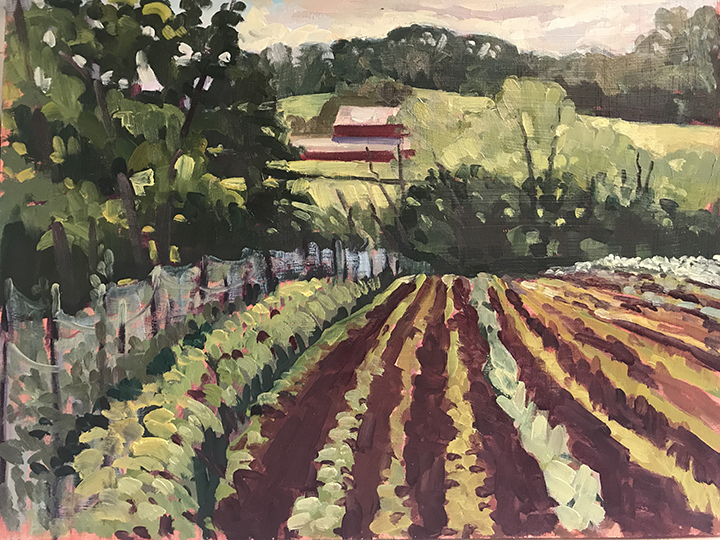 5. A Community of Artist's.
Plein Air paintings popularity is returning as artists are finding the enjoyment it offers. The ability to get tips and tricks from those you paint with is indispensable. Gaining experience from your fellow artist is a truly great benefit. Plein Air groups result in growing friendships and making art not just a solitary endeavor.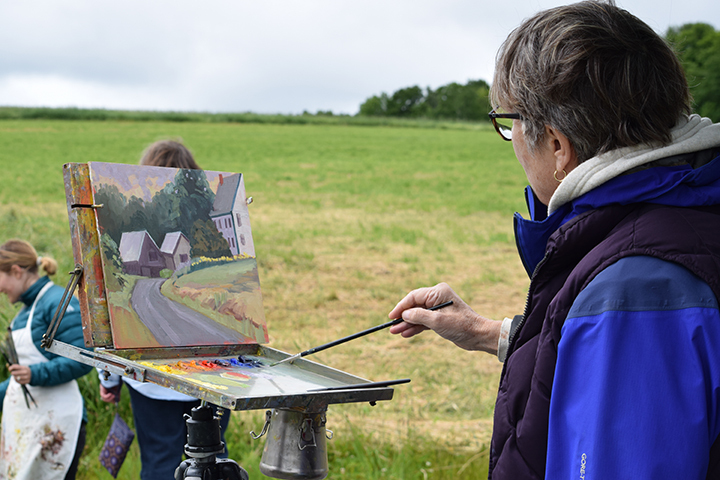 A few upcoming opportunities for en Plein Air Painting! We hope to see you there!
En Plein Air: Outdoor Landscape Drawing and Painting - July 16-20 from 9am-12pm for ages 9-14 with Jacqueline Overstreet
Easel to Table - July 18th & August 8th from 9am-1pm for Adults with Lynn VanNatta at the Fable Farm in Barnard, VT
Painting en Plein Air - July 23-27th from 4-7pm for Adults 16+ with Daniel Gottesgen
En Plein Air Painting at the Red Barns at Kelly Way Gardens in Woodstock, VT - August 1st & 29th from 9am-1pm with Lynn VanNatta
Next Blog Post
 Last Fall I decided to attempt to keep a photo journal of my daily wait at the bus stop for kids arriving from local schools coming to art classes for the day.  Here's a snippet of these moments of rest,…