Notes from the ecopsychological expressive art work-bench: hot glass fusion
Notes from the ecopsychological expressive art work-bench: hot glass fusion
In brief, fused glass has historical roots in ancient Egypt 3,500yrs ago when Nile artisans discovered a way to create colored glass by heating a mixture of silica, oxides and fluxes together to form beads, bowls, jewelry and jars. Years later, the Romans appropriated this decorative art form until highly popularized throughout their civilization. When the glass pipe was invented, glass blowing began to over shadow older fusing techniques as glass wares became more easily reproducible . The resurgence of fused glass in the recent millennium has seen a variety of techniques and variations which indicate this art form continues to inspire and may hopefully do so for years to come. (http://houseofuglyfish.com/history-of-fused-glass-art)
A few such techniques include the following (https://www.bullseyeglass.com.html):
Kilnformed glass is a process of shaping glass with heat and gravity in a kiln. This may include such techniques as slumping, fusing, casting, burnout, and/or printmaking. Compatible glass is heated to almost or close to a liquid state in controlled fashion so that cut pieces maybe stick together, yet when annealed and cooled thereafter, the new piece retains its' newly formed crystalline structure without breaking.
Working in this medium requires some specialized tools, such as a glass kiln which can fire safely to 1600F, however the basic cutter and pliers for shaping the glass is relatively simple to operate and can be learned by even patient youths.
Here is a sample of projects created by local community members as they try their hand at this ancient art.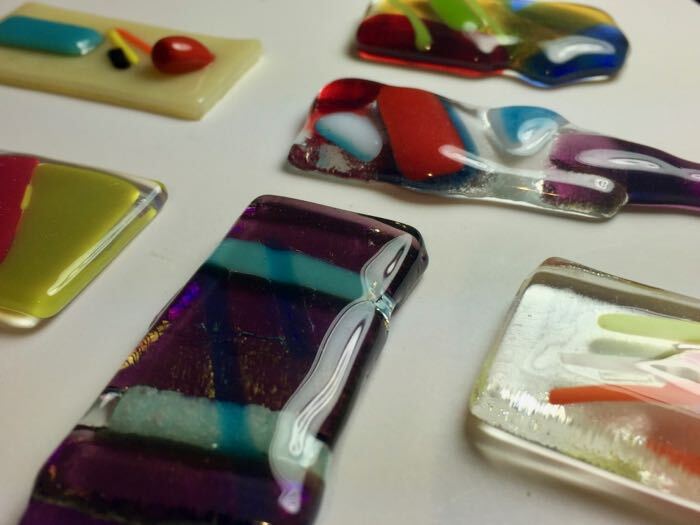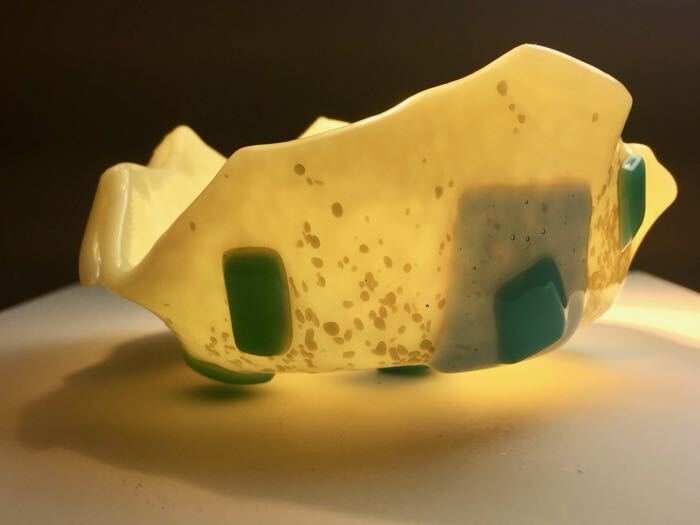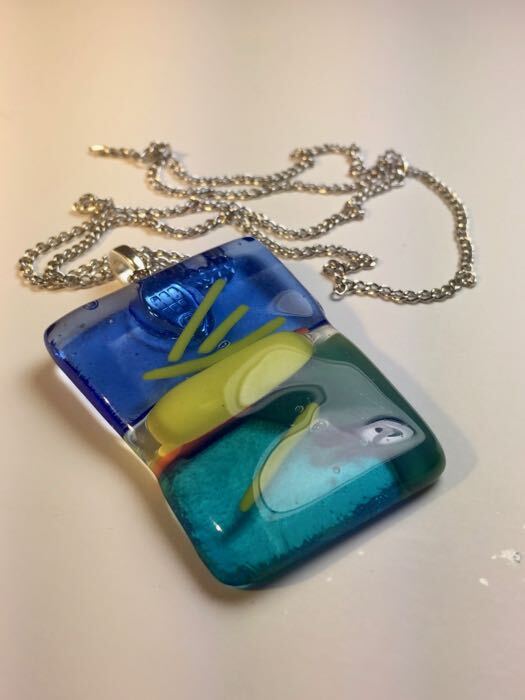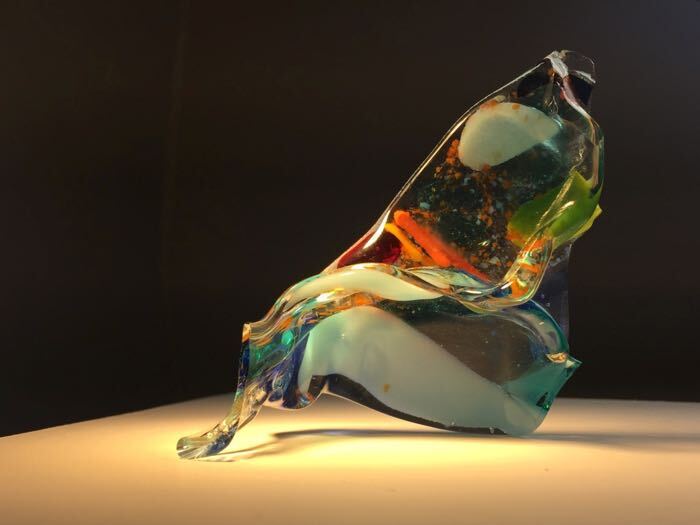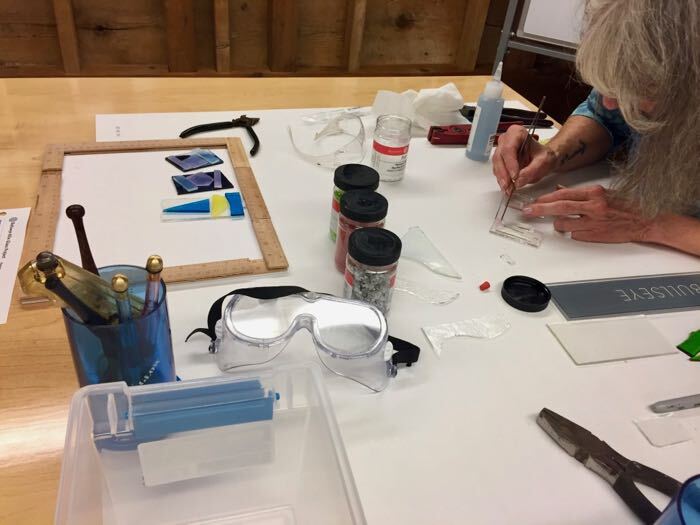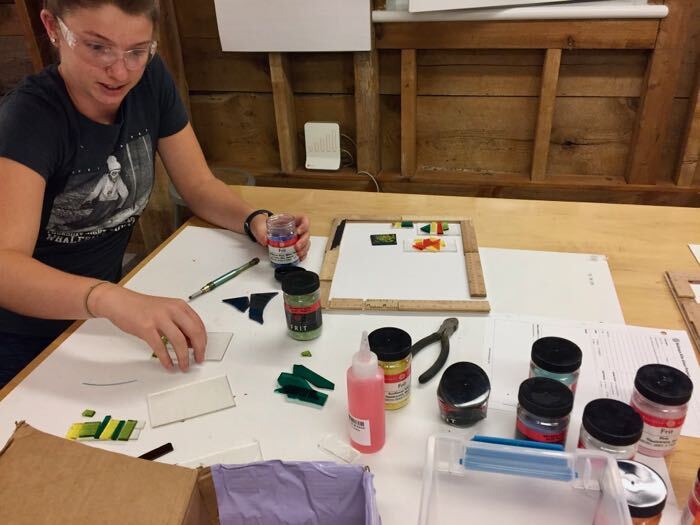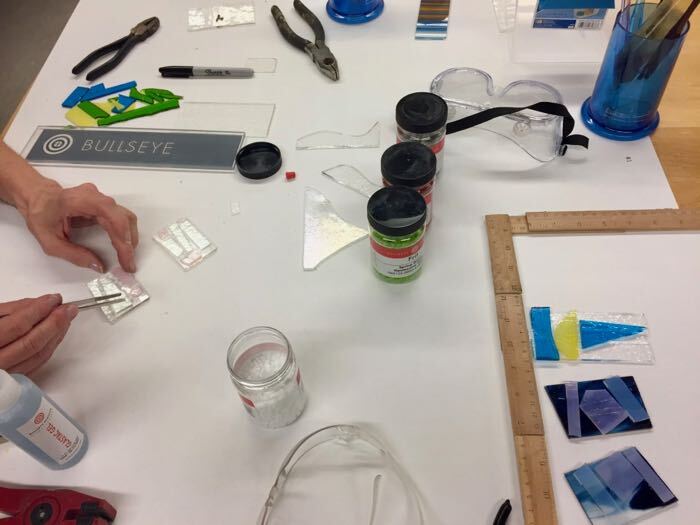 A big thank you to Bullseye glass in Mamaroneck, NY for their support in helping me bring this art form to ArtisTree.
A little further reading can be done below:
http://www.bullseyeglass.com/
http://fusedglass.org/learn/what_is_fused_glass
https://www.khanacademy.org/partner-content/getty-museum/antiquities/ancient-glassmaking/a/glassmaking-history-and-techniques
Ben Fox LCMHC is an intermodal ecopsychological expressive art therapist, art educator at ArtisTree & occasional equine enthusiast.
All photographs by Ben Fox ©ArtisTree Community Arts Center
For more information, please contact Ben Fox LCMHC at educator@artistreevt.org
Next Blog Post
After ten years at ArtisTree, Tayo is leaving to become the NEW Director at the Ottaquechee Health Foundation. Check out this special farewell interview with Tayo about the big transition, and her reflections on her time at ArtisTree.