Notes from the ecopsychological expressive art work-bench: Creative Teamwork
Notes from the ecopsychological expressive art work-bench: Creative Teamwork
Being creative can be hard. Why go it alone? Some might say that is almost impossible to do entirely alone. I'd agree.
Team work is described as "persons associated in some joint action… to lead" (source). Many times, it takes doing together in order to bring about positive growth and change. I think it is definitely the case with the creative arts. Here are some examples.
In a recent snow sculpture event, Flurry, a large block of snow is compacted into form so that a sculpture can be cut out of it. It takes a crew of people to gather, load, stomp, reload, stomp, un-form and reform the snow just to make one block.
Then once ready, sculpting can begin.
For a novice such as myself, I would never dream of tackling a large block of iced snow alone. Some do sculpt solo; but I might state from observation, they, like the rest of us in teams, do take frequent breaks to talk to the other participants for feedback about the collective process in order to complete their sculptures.
We all get stuck, it takes reaching out to others to help us through those times. Thanks Flurry team- it was a great job this year!
Art is wonderful that way because we can directly look and touch and manipulate thoughts and ideas with each other. The solution usually comes sooner than expected, and the process can continue.
Left alone, sometimes we go astray, get stuck, give up.
The team supports. The team has perspective. The team has to have creative, dynamic action in order to move forward.
A creative team naturally responds to the ebb and flow of community needs and their own as both are intrinsically linked.
Children come to this even more naturally than adults as they have less inhibition about creative communal play. They're already in developmental learning modes which lend themselves readily to team work. Using creative modalities makes learning fun and honors diversity. Working as a team in the arts creates a sense of self-worth and connectedness. It provides common ground for dialogue and personal expression.
What's also wonderful about creative teams, is they are also more readily aware of their connection to the world around them. They have to be in order to create. They respond to their surroundings as a source of inspiration, reflection, and guidance.
I posit for some, the world around them can become a team member as well. A special spot by a river, a quiet bench under a tree, a window garden greening in the winter, a hawk flying over-head, can all produce a feeling of connectedness, inspiration, and peace.
A family pet, a friendly puppy at work, a horse at the stables, can all be that creative team partner you've been looking for if you're feeling a bit stuck on your own. They can console, listen, support, and many times- importantly- without judgement.
I've seen this first hand with adults and children on many occasions with horses in particular. Team work is essential to the foundation of equine relationships. When we open ourselves to sharing ourselves with each other, in the herd, we are instantly cared for as one. Many things are creatively possible which would otherwise be not.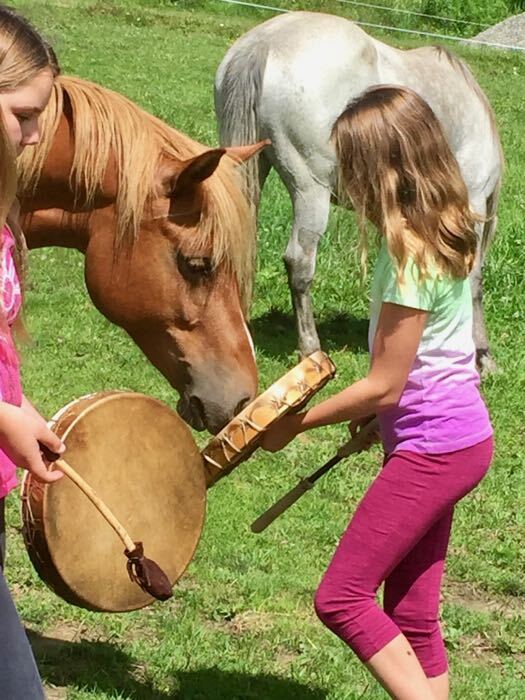 Who knew, horses were interested in creative play too?
Perhaps we have something to share with them as well as team partners.
So until next time, when you're feeling stuck and lonely and uninspired, maybe all you need is someone to share a creative experience with to get things going again.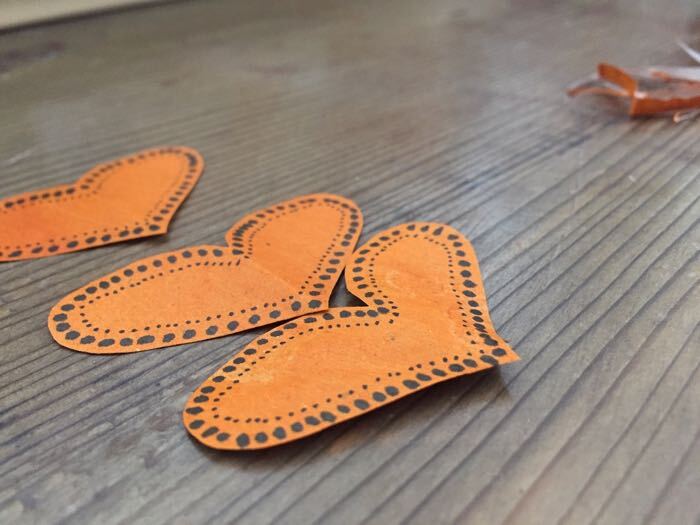 Ben Fox LCMHC intermodal ecopsychological expressive art therapist & art educator at ArtisTree
All photographs by Ben Fox ©ArtisTree Community Arts Center
For more information, please contact Ben Fox LCMHC at educator@artistreevt.org
Next Blog Post
Learning about homemade musical instruments such as the Diddley Bow.