Artsy Abstract Sketchbooks!
Want to ramp up your creativity? Use a sketchbook!
Lots of teens use sketchbooks and journals to record musings, observations, and imaginings. The best kinds of sketchbooks are those you can take along wherever you go. Follow the steps below to create your very own travel sketchbook.
The fun in this project is—aside from making an actual pad of paper!—exploring the unpredictable and uncontrollable qualities of paint like the Abstract Expressionist painters did. In the 1940s, artist Jackson Pollock pioneered his famous "drip painting" method. Helen Frankenthaler, in the 1950s, developed a technique for pouring paint onto raw canvas called "stain painting."
Experiment with these painting styles to make a personalized canvas-wrapped sketchbook inspired by projects at dickblick.com. Be sure to wear clothes that can get messy!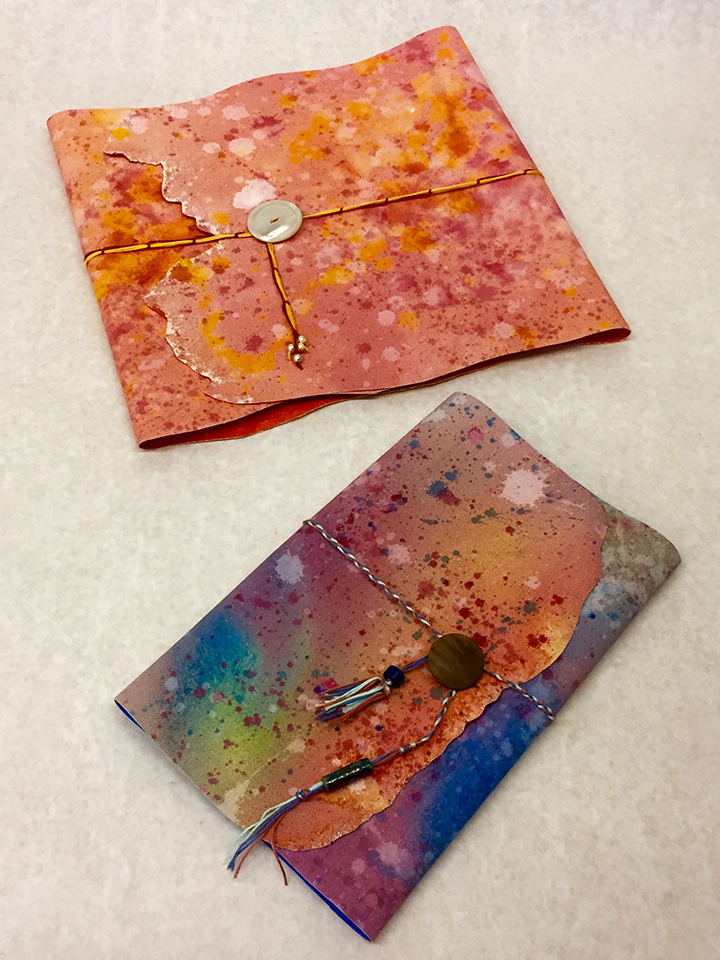 WHAT YOU WILL NEED
Parent Tip: Teens may need assistance in obtaining some of these supplies. Many are available online.
• Newspapers
• White drawing paper (6"x9")
• Large binder clips (approx. 2")
• Chipboard or thick tag (6"x9")
• Pad compound
• Paintbrushes
• Acrylic paints (at least 3 colors)
• Medium weight canvas (at least 1 side unprimed) (18"x24")
• Spray bottle
• Water
• Paper cups
• Craft glue
• Fabric scissors
• Embroidery thread
• Large button
• Needle and thread
MAKING THE PAD
1. Cover work surface with newspaper. Assemble supplies.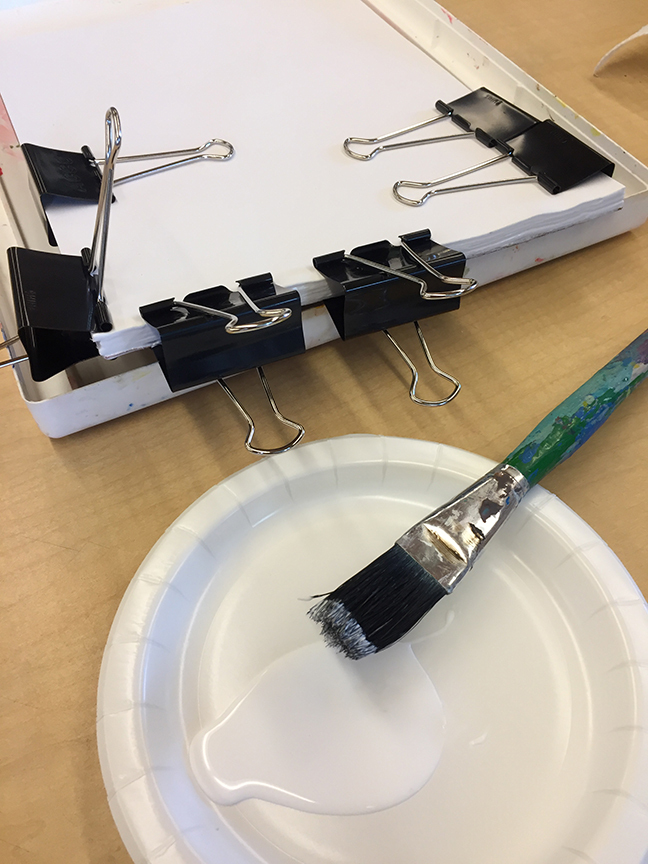 2. Stack paper as neatly as possible on top of chipboard. Decide which edge of the stack to bind, then clip paper together near that edge.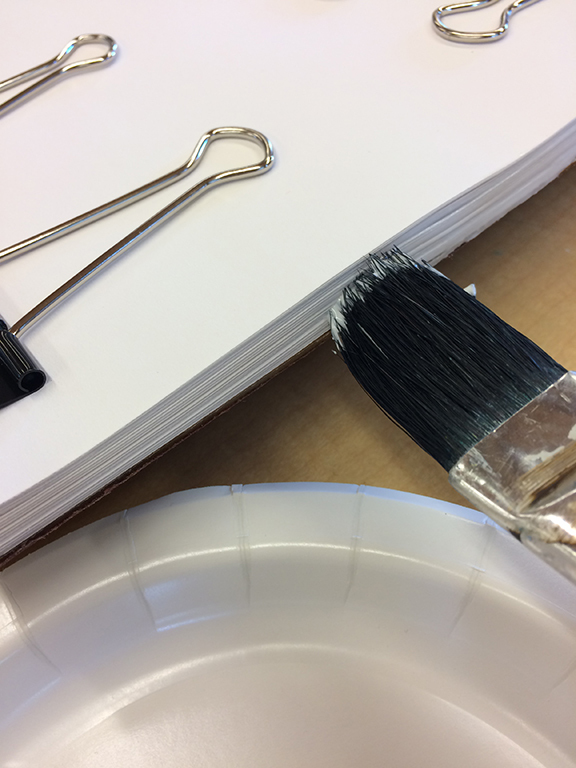 3. Pour pad compound into a cup. Brush pad compound onto the edge of the paper and chipboard. Let dry.
4. Test the binding by removing clips and flipping the pages. If needed, repeat steps 2 and 3.
MAKING THE CANVAS COVER
1. Spread canvas on work surface, unprimed surface up.
2. Mix acrylic paints with water in paper cups until paint is thinned.
3. Fill spray bottle with water. Spritz the canvas until surface is wet. Stain paint by gently pouring one color at a time onto canvas. Observe as colors run into one another and change when absorbed into the canvas. Try spraying water onto stained colors, and experiment with lifting a side of the canvas so that paint runs in the other direction. Pour, spritz, and move the canvas until entire surface is painted. Let dry.
4. Transfer supplies to an outdoor location. Dip brushes into paint and then drip and splatter paint onto the canvas. See how your results change as you play with speed, angle, and amount of paint on your brush. Use multiple colors to give your work depth and visual excitement. Let dry.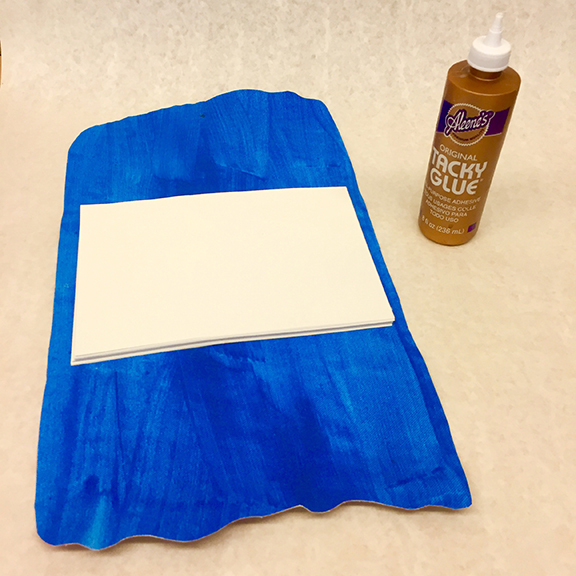 5. Turn canvas over and brush paint the other side. Let dry.
6. Decide how the canvas should wrap around the sketchbook. Trim edges of canvas.
7. Glue back of sketchbook onto canvas.
8. Sew button to canvas and tie on embroidery thread to wrap the sketchbook. Embellish if desired.
Happy sketching!
Karen Rodis is the Programming and Arts in Education Coordinator at ArtisTree Community Arts Center.
Next Blog Post
A quick tutorial for photographing small art at home using easily found materials and natural light.